2014-2015 New Year in Taiwan, Japan & Korea 19 Days Tour
Day 1 - Departure from Australia
29Dec 2014 (Mon): Depart flight from Sydney, Australia with China Airlines CI52 22:10 to Taiwan.

Day 2 - Arrive Taiwan / Sun Moon Lake / Puli / Chiayi (B/L/D)
30Dec 2014 (Tue): On arrival into Taipei International Airport at approx 4:30AM in the morning, you will be met by your friendly Taiwan Holidays & Travel tour guide who will greet you at the Taipei Airport lobby. You will be transfered to Nantou, where Sun Moon Lake is located. It is Taiwan's largest lake with the east side shaped like "Sun", and West side shaped like "Moon", hence the name "Sun Moon Lake". Sightseeing around the area includes: famous Wenwu Temple and Literature Warrior Temple dedicated to Confucius as Master of Pen and to Kuan Ti as Master of Sword, Holy Monk Shrine and Peacock Garden. After touring round Sun Moon Lake, you will be transfered to the "Taiwanese Gourmet Restaurant" to have lunch in Puli, then depart for "Nine Aboriginal Tribes Culture Village" to see the shows and beautiful garden of the theme park and Aboriginal culture village. Tonight you will stay at Chiayi City, there is a night market near your 5 star hotel.
Hotel: Hotel Hi, Chiayi (5
)

Day 3 - Chiayi / Alisan / Kaohsiung (B/L/X)
31Dec 2014 (Wed): After breakfast, you will depart for the "Eight Wonders of Taiwan - Alisan", which is located at the end of the Alisan Forest Railway. If the weather permits, you will be able to see the eternal sea of clouds and sunrise on Jhushan after an early morning walk through a spectacular landscapes of valleys and trails. Sightseeings around the Alisan National Scenic Area including: Cherry Blossom(Season: 15Mar-20Apr), Sister Lake, Zhaoping Park, Sochun Temple, Old Alisan Tree Site, ... just to name a few. After the experience at Alisan, you will be transferred to Kaohsiung City, where will have the City Tour of Kaohsiung, see the largest industrial harbor- Kaohsiung Harbor in Taiwan, and the second busiest harbor in Asia. In the evening, you will visit "Liuho Night Market", to taste the Taiwanese desserts and snacks. You can then visit the famous "Love River" which is now renowned for its café culture and night tour which are popular among local couples for a romantic night. Tonight you will stay at the 5 star Garden Villa Hotel, which is opposite the famous Lotus Lake in Kaohsiung City.
Hotel: Garden Villa, Kaohsiung (5
)

Day 4 - Kaohsiung / Kenting / Taitung (B/L/D)
1Jan 2015 (Thu): After breakfast, the tour will depart for Theresa Deng Museum. She was the most popular and influential Taiwanese singer in the world. Today, the highlight for many visit Taiwan is a visit toKenting National Park, undoubtedly one of the most beautifully reserved natural forest in Taiwan. It is located in south of Taiwan with popular beach bordering on the tropical region of Taiwan where palm tree, banana trees, sugar cane and surfing beach are part of the scene. It's an excellent place for swim, surf, and dive. Other sightseeings will be visited today are the southernmost tip of Taiwan, "Maopitou" (named after the shape of cat-nose-like rock.) The coast of coral reef is worth a visit for land-reforms which strongly affected by wave erosions, efflorescence, and salt-soaking. The natural landscape like wave erosion caves, ditches, and pillars are amazing, sea view here is attractive and very enjoyable. The Oluanpi Light House will also be visited (it is the world's first military equipped light house). We then continue to Taitung via the Scenic Southern Link Highway. Overnight at Taitung and enjoy a relaxing 'water therapy spa" at the 5 star hotel in Taitung.
Hotel: Naruwan Hotel, Taitung (5
)

Day 5 - Taitung / East Coast National Scenic Area / Hualien (B/L/D)
2Jan 2015 (Fri): After Breakfast at the hotel, we will drive to "Tainan Aboriginal Beinan Cultural Village" it is the site where the BC civil human evidences have been found. Then we will drive thru the HuaTong Mt Route, where we will stop at: "Butterfly Valley"which is abundance with beautiful landscape and natural environment. It's just the perfect essence to a perfect relaxing vacation and well renowned butterfly sceneries. Here you can enjoy an unique natural experience and amazing comfortable sensation outdoor hot spring and spa in the deluxe Butterfly valley Resort. Tonight you will be overnight at Hualien City.
Hotel: Chateau De Chine Hotel, Hualien (5
)

Day 6 - Hualien / Taroko National Park / Taipei (B/L/D)
3Jan 2015 (Sat): This morning you will depart for Taroko Gorge National Park. The Taroko Gorge is an exceptionally beautiful area of Taiwan. It is the "Seven Wonder of Asia", its narrow raving created by theLiwu River which has cut deep into the mountains of solid marble. A road carved into sheer walls of rock rewinding its way past forested peaks and cliffs towering thousands of feet above it, while hundreds of feet below a river roars past gigantic marble boulders. Stops will be made at Eternal Spring Shrine, Swallow Grotto, Tunnel of Nine Turns, Marble Bridge, Tienshiang and Marble Factory. On our way back to Taipei, we will drive pass the "Chingshuei Cliff" located on the section of the Suao-Hualien Highway that stretches between Heping and Chongde stations, is one of the most spectacular sights on Taiwan's Pacific coast. The cliff is more than 1,000 meters high and drops almost vertically into the sea. The highway snakes along its curving face more than 20 kilometers, with the sheer cliff rising on one side and a sheer drop to the ocean on the other.We will then drive back to Taipei via Su-Hua Highway and Hsuei-Shan Long Tunnel (12.9 kilometers) to arrive Taipei at around 5PM, and then you will be driven to explore the vibrant night life of Taipei, e.g. Taipei 101 Building, Night Markets... etc. Tonight you will start your 3 nights accommodation at the five star hotel accommodation at Howard Plaza Hotel, which is located at the most convenient & popular & busiest shopping district of Taipei City!
Hotel: Howard Plaza Hotel, Taipei (5
)

Day 7 - Yeliu / Chiufen / Wulai (B/X/X)
4Jan 2015 (Sun): After breakfast, we will depart for Yehliu Ocean Park. It is known for its spectacular rock formations, sculptured throughout the ages by wind and sea erosion leaving fascinating pillars, including the famous "Queen's Head" and "Fairy's Shoe". The next stop in the evening will be Chiufen Village, famous for its old mining town's charming characteristics. Many famous Taiwanese movies were shot here. Lunch will be a great variety of choices at the village's traditional shops. After lunch, you will be taking to Wulai, it is famous for hot spring, waterfall, and Aboriginal culture. There is even a cable car to whisk you up to the to top the mountain to have panoramic view of the valley. The "Wulai Old Street" will be visited, where you can taste the many famous Taiwanese gourmet and snacks. In the evening, you will be treated by the famous Taiwanese foot massage. Tonight you will visit the largest night market in Taiwan, "Shilin Night Market". In the night market, you will able to explore and see all sorts of bargains.
Hotel: Howard Plaza Hotel, Taipei (5
)

Day 8 - Taipei City Sightseeing / Yangmingshan National Park / Dienshuei(B/L/X)
5Jan 2015 (Mon): Sightseeings for today are: Presidential Building (Pass by), Chiang Kai-Shek Memorial Hall and National Palace Museum (has the largest Chinese art and painting collection - more than 650,000 pieces). Lunch will be held at the famous restaurant - Five Dimes, which was the masterpiece of the artist Ms Hsieh. After lunch, we will visit Martyrs' Shrine. Then we will depart to Yangmingshan National Park and Dienshuei Fisherman's Wharf. You may taste the variety of Taiwanese snacks at Dienshuei Old Street.
Hotel: Howard Plaza Hotel, Taipei (5
)

Day 9 - Taipei / Osaka, Japan / Osaka Castle Park / Shinsaibashi / Kyoto (B/L/D)
6Jan 2015 (Tue): After breakfast, Free time. You will be transferred to TPE Intl Airport for Osaka, Japan. You will be taken to the Osaka Castle. Osaka Castle was built in 1583, with a five-layer Dijon as its core, on a lawn park that stretches for about 60,000 square meters. Osaka's north gate, Umeda, has a gigantic stretch of underground mall that houses many restaurants, fashion and sundry goods stores. In contrast to Kita with Umeda as its core, Minami is an area with core cities Namba, a popular business and shopping district, and Dotonbori with many restaurants on both sides of Dontonbori-gawa River. In recent years, the development of Osaka's new showplace, the waterfront, is taking place. Tenpo-zan Harbor Village, which has 112 meter-high ferries-wheel, shopping mall and Suntory Museum, a complex of culture facilities, and ATC (Asia-Pacific Trade Centre), Japan's largest outlet mall, are also poplar. We will visit the largest shopping district in Osaka, Sinsaibasi, where many boutiques and specialty shops are gathered. The Shinsaibashi has developed from the arcaded streets called Sinsaibashi Shopping Street. This district has a row of large size department stores and reasonably priced shops. The Suomachi-suji Street offers an elegant atmosphere with stone paved sidewalks with British style street-lamps and buildings. The area is nicknamed European Village. TheWestern area of Sinsaibasi is nicknamed American Village and its symbol is the walls painted with unique illustrations. Overnight stay at Kyoto.
Hotel: Rihga Royal Hotel, Kyoto or similar (5
)

Day 10 - Kyoto / Kinkakuji / Kiyomizu Temple / Biwako / Shirakawago / Praying Village (B/L/D)
7Jan 2015 (Wed): After breakfast, we will depart for Kinkakuji (Golden Pavilion Temple), which is officially called Rokuonji (Deer Garden Temple). Belonging to the Rinzai-Shokokuji sect, this temple stands in a scenic area at the foot of the northern mountain of the mountain range extending in a northwestern direction in Kyoto's basin with Mt. Kinugasa to the west and the left Daimonji mountain in the back.Kiyomizu Temple, famous for the expression "the stage at Kiyomizu," was opened in 778 by the monk Jonin who was visiting this region. Since the old days, the temple has been known for its beautiful cherry blossoms and crimson foliage. It is illuminated during the seasons of spring and autumn, allowing special nighttime visits. The temple is crowded all year long with many worshippers. Thereafter, transfer to Lake Biwa (Biwako), the largest lake in Japan with the size of a 670 km2. Many breathtaking views can be seen around the Lake Biwa. The "Biwako Hakkei," eight places of scenic beauty around Lake Biwa, was established to widely introduce the fine scenery around this lake. We then travel to Shirakawago, a small village that is world heritage listed. It is located in the mountains beside a pristine river. You will see the thatched roofed village by foot and local traditional Japanese ricepaper workshop. It is also where the Praying Village is located. These villages are famous for traditional home-zukuri gassho. Model-zukuri Gassho house, or "construction praying hands" is characterized by a sloping roof form and symbolizes the hands of people who are praying. The design of this house is very strong and has a unique roof material that maintains the robustness of the building because this village will be covered with a very thick snow in winter.
Hotel: Hida Hotel or similar (4
)

Day 11 - Takayama Jinya Morning Market / Old Town / Kanazawa / Kenrokuen (B/L/D)
8Jan 2015 (Thu): This morning we will visit the Takayama Jinya Morning Market, where most stands sell local crafts and farm products such as vegetables, pickles and flowers. We will proceed to the Old Town to see the historical streets of the area. Then travel to Kanazawa and visit Kenrokuen, which is justifiably classified as one of Japan's "three most beautiful landscape gardens" alongside Mito's Kairakuen and Okayama's Korakuen. The name Kenrokuen literally means "Garden of the Six Sublimities", referring to spaciousness, seclusion, artificiality, antiquity, abundant water and broad views, which according to Chinese landscape theory are the six essential attributes that make up a perfect garden.
Hotel: Tonami Hotel or similar (4
)

Day 12 - Tateyama Korobe Gorge (B/L/D)
9Jan 2015 (Fri): After breakfast, we will depart for one of the most amazing natural landscape in Japan, Tateyama Korobe Gorge. The steep cliffs of Korobe Gorge beckon nature lovers to enjoy its breathtaking scenery. This once isolated region now offers a variety of thrilling sights for adventure seekers. An exciting 80 minute train ride between Unazuki Hot Spring and Keyakidaira pierces 41 tunnels and spans 21 bridges. Atobikibashi Bridge with an awesome 60 meter drop is also worth visiting. The gorge is noted for its unexplored hot springs, but Unazuki Onsen, at the start of the train trip, offers the finest thermal waters in Toyama Prefecture.
Hotel: Yatugatake Royal Hotel, Takayama or similar (4
)

Day 13 - Tokyo Disneyland or Tokyo Disneysea (B/L/D)
10Jan 2015 (Sat): After breakfast, a day of excitement awaits you at Tokyo Disneyland. Armed with your Disneyland Passport for unlimited rides, explore Toontown, World Bazaar, Adventure Land, Fantasy Land, Tomorrow Land or Critter Country. or venture into the mystical and romantic world of Disney Sea where adventure and imagination set sail. Enjoy the millions of lights at the Tokyo Disneyland Electrical Parade at night for the magical moments with your favourite Disney characters.
Hotel: Tokyo Dome Hotel or similar (5
)

Day 14 - Tokyo Narita Airport / Seoul / Gyeongbok Palace / National Folklore Museum / Jogyesa Temple / Bukchon Hanok Village / Itaewon Shopping Street(B/X/D)
11Jan 2015 (Sun): After breakfast, you will be transferred to Narita Airport for Seoul. On arrival into Incheon International Airport, you will be met by Korea local tour guide who will greet you and take you to the half day Seoul tour. We will go to Gyeongbok Palace, a main palace during Joseon Dynasty (1392~1910), is at the heart of Seoul and deemed extraordinarily auspicious according to the traditional practice of geomancy. The Palace is particularly charming tourist spot representing a colorful and turbulent aspect of the Capital's 500-year-old history. Next stop will be National Folklore Museum, which is located on the compound of Gyeongbok palace. It shows you the traditional life of both the ordinary people and aristocracy. It has exhibits from all parts of Korea. There are displays of traditional farming methods, hunting, weaving, cooking and other housekeeping chores. Jogye Temple is chief temple of the Jogye order which represents the Korean Buddhism. It promotes embodiment of society where people live together and Bodhisattva's spirit. Also, the temple is a historic site that has lived through the turbulent modern history of Korea. Later the afternoon, you will be taken to Bukchon Hanok Village, Surrounded by Gyeongbokgung Palace, Changdeokgung Palace and Jongmyo Shrine, Bukchon Hanok Village is home to hundreds of traditional houses called 'hanok' that date back to the Joseon Dynasty. The name, 'Bukchon,' which literally translates to 'northern village,' came about as the neighborhoods that the village covers lie to the north of the two significant Seoul landmarks, Cheonggyecheon Stream and Jongno. Today, many of these hanoks operate as cultural centers, guesthouses, restaurants and tea houses, providing an opportunity to experience, learn and immerse in Korean traditional culture. Itaewon shopping street is the most exotic place in Seoul to spend a day of shopping, dining and hanging out. It is a very popular shopping district for tourists that some even tend to say, "People know about Itaewon, even if they don't know about Seoul." There is an enormous variety of shops, entertainment venues and restaurants for visitors to enjoy. Itaewon is a leader in providing exotic fashion, bars and clubs in Korea. Most stores in this area are branded with English signs and now with the recent influx of Chinese and Japanese tourists, Itaewon has become one of the Korea's International hubs.
Hotel: Benikea Marigold Hotel, Seoul or similar (4
)

Day 15 - Seoul / Blue House / Korea Culture Experience / Insadong Antique Alley / Myeongdong Shopping Street (B/L/D)
12Jan 2015 (Mon): The Blue House (Cheongwadae, literally 'pavilion of blue tiles') is the executive office and official residence of the South Korean head of state and the President of the Republic of Korea. The unique buildings CheongWaDae are comprised of the Main Office, Yeongbingwan (Guest House), Chunchugwan (Spring and Autumn Pavilion), Nokjiwon (Green grass), the Mugunghwa (Rose of Sharon) Valley, and the Seven Palaces. You can walk along the Nokjiwon and the Mugunghwa Valley. The Mugunghwa Valley has colorful flowers, a fountain, and a phoenix statue, which makes it perfect for taking pictures. It is said that to really understand a country's culture, you must experience its food. Today you will have Korea culture experiences like making a Kimchijeon, experiences in wearing hanbok and tea ceremony. Next stop will be Insadong, which has long been home to dozens of art galleries and antique shops. Over forty percent of the nation's antique stores are in Insadong. The antique shops sell quality products such as old paintings, ceramics, woodcrafts, metal ware, old furniture and many other items. Ceramics are to be found in particular abundance. Later in the afternoon, you will be taken toMyeongdong, one of the primary shopping districts in Seoul. Many brand name shops and department stores line the streets and alleys. Common products for sale include clothes, shoes, and accessories. Unlike Namdaemun or Dongdaemun, many designer brands are sold in Myeongdong. In addition, several major department stores include Lotte Department Store, Shinsegae Department Store, Myeongdong Migliore, Noon Square and M Plaza. The department stores carry many premium labels and other fashionable goods at reasonable prices. Tonight you can enjoy an optional show NANTA Show (surcharge applies). NANTA is a non verbal performance of reckless rhythms that dramatize customary Korean Percussion in a strikingly comedic stage show. Integrating uniquely Korean traditional tempos with a western performance style.
Hotel: Benikea Marigold Hotel, Seoul or similar (4
)


Day 16 - Namsan Hanok Village / Namsan Peak Cable Car / Seoul Tower / Namdaemun Market / Dongdaemun Market / Korea Four Season Water Park Spa & Sauna (B/L/D)
13Jan 2015 (Tue): After breakfast, we will depart to Namsan Hanok Village, which is very popular with those who want to discover the charm of a village of traditional Korean houses. You can learn about what the lives of their ancestors was like. You can experience the daily life of commoners in the old days of Korea by trying out such activities as ironing clothes, embroidery, spinning a weaving wheel, making tofu and so forth. You can also learn about tea culture while tasting traditional teas at the houses. A demonstration of making traditional liquors is shown daily in the village square. Then we will take the Namsan Cable car which runs from the base of Namsan Mountain up to the Namsan Seoul Tower, one of the most representative tourist attractions in Seoul, loved by tourists and residents alike. In the afternoon you will be taken to Namdaemun Market and Dongdaemun Market. Since opening in 1905, Dongdaemun Market has constantly been one of the hottest shopping zones in the country. Specializing in wholesale clothing sales, it has grown steadily larger to encompass more than 20 shopping malls. A full range of fashion items from head to toe can be found here at low prices. Namdaemun Market is the country's biggest traditional market. It has children's clothing, men and women's clothing, daily goods, kitchenware and local and imported products. Later today we will go to Four Season Water Park to enjoy spa and sauna. All the water here is from a natural hot spring at an average temperature of 49-Celsius degrees, which will improve your health and beauty.
Hotel: Benikea Marigold Hotel, Seoul or similar (4
)

Day 17 - Seoul / DMZ / Mt Seorak National Park / Cable Car to Gwongeumseong Fortress / Shinheungsa Temple (B/L/D)
14Jan 2015 (Wed): After breakfast, we will depart to the Demilitarised Zone (DMZ) which is a strip of land serving as a buffer zone between North and South Korea, the most heavily armed border in the world. Highlights: Imjingak Park, Unification Bridge, DMZ Theater & Exhibition Hall, the 3rd Infiltration Tunnel, Dorasan Observation, Dorasan Station, pass by Unification Village. Then we will drive to Mt. Seorak National Park, designated as a natural monument preservation area and as a Biosphere Preservation District by UNESCO. You can take a cabel car to Gwongeumseong Fortress which is the site of a fortress ruins, located on the steep stone Mountain of Mt. Seorak. At the plateau of Gwongeumseong Castle there are 80 sections of rocks and you can see the East Sea and city of Sokcho. Also, to the west, you can see all kinds of fantastic rocks and stones which make up the Seorak Mountains. On the path to Shinheungsa temple, there is a great bronze statue called Bronze Jwabul Statue, which is well over 10 meters high. Just beyond the statue on a granite terrace, there is a bridge to the right called Hyeonsugyo, which was newly built for crossing the ravine. Past the bridge there is a long stone wall with a Cheongwang door, and you can enter the temple.
Hotel: Benikea Marigold Hotel, Seoul or similar (4
)

Day 18 - Changdeok Palace & Huwon / Incheon Airport / Return Sydney, Australia via Taipei (B/L/X)
15Jan 2015 (Thu):After breakfast we will visit Changdeok Palace, which is the second royal villa. The garden is kept as natural as possible. The most beautiful time to see the garden is during the fall when the autumn foliage is at its peak and the leaves have just started to fall. About 13:00PM in the afternoon, you will be transferred to the Incheon Airport for flight (CI9039 16:10-17:55 ICN-TPE & CI51 23:00-11:20TPE-SYD) back to Australia via Taipei.

Day 19 - Arrive Sydney, Australia
16Jan 2015 (Fri): The flight will arrive Sydney approximately at 11:20AM.

Images of Our Hotels on Tour:

| | |
| --- | --- |
| Hotel Hi, Chiayi (5) | Garden Villa Hotel, Kaohsiung (5) |
| Naruwan Hotel, Taitung (5) | Chateau De Chine Hotel, Hualien (5) |
| Howard Plaza Hotel, Taipei (5) | China Airlines |
| Rihga Royal Hotel, Kyoto | Hida Hotel |
| Tonami Royal Hotel | Tokyo Dome Hotel |
| Yatugatake Royal Hotel | |
To Book or Enquire
Please call us now on +612 9267 1308.
Toll Free: 1300 TAIPEI (1300 824 734)
Alternatively, you can enquire with us by clicking the button below.
Price guide
2014-2015 New Year in
Taiwan, Japan & Korea
19 Days Tour


Tour Code: TWJPKE19D

Departure Date: 29DEC 2014
CI 52 22:10-04:30


Adult Price
Child Price*

$5300

$4240

Single Room Supplement:+$1600

*Child price $4240 is for child between 2-12 yr old to share bed with existing bedding (sharing with 2 adults)
*Child between 2-12 yr old to have a bed (share room with 1-2 audlts), is $ per child.
Click here for Printable English Itinerary
Inclusions
Return international economy airfare with China Airlines
16 Nights hotel accommodation (4-5 star hotels)
Return Airport / Hotel Transfers
Meals as specified
Admission and Entrance fees
English speaking tour guide in Taiwan, Japan & Korea
Tour Insurance (inside coach and hotels only)
BONUS Inclusions
FREE Taiwanese Foot Massage
FREE Taiwanese Hot Spring
FREE Hot Spring in Japan
FREE Japanese culture festival
FREE Korea Spa & Sauna
FREE Korea Culture Experience
Exclusions
Airport & Government Taxes
Passports & Visa (if applicable)
Tips (Min. A$8 per day recommended)
Drinks & Food not mentioned in your itinerary
All other items of a personal nature.
Remark

All prices are in AUD, and based on

PER PERSON TWIN SHARE

. Prices are indicative only and are subject to change at anytime due to currency fluctuations.
During Public Holidays or Special Events surcharges may apply. Please always check with our consultants for more details.
Child Price is available from 2-11 years old (inclusive) with bed & meal, but must sharing room with 2 Adults or would be charged same rate as Adults.

Child who is under 2 years old (no bed & no meal) we would charge 10% of adults price.

Minimum 10 passengers per group is required.
B= Breakfast, L=Lunch. D=Dinner
Chinese Itinerary 中文行程
2014-2015新年台灣日本韓國19日豪華美食團
Images of the Japan Tour:
Biwako


Genkyu Garden


Takayama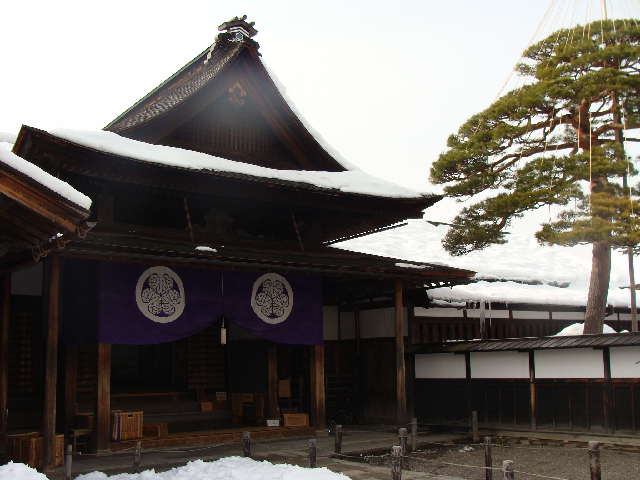 Praying Village, Shirakawago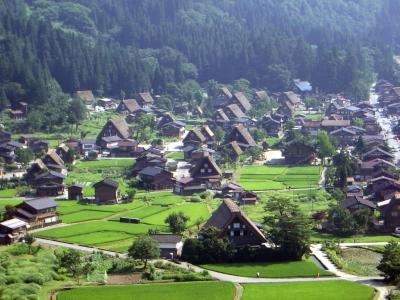 Asakusa Kanonji Temple


Meiji Shrine


Sumida River Cruise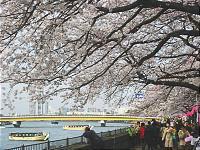 Tours in Taiwan:
Ximending, Taipei


Taipei 101


Sun Moon Lake


Cherry Blossom at Alishan