2015 Taiwan & Japan Cherry Blossom 15 Days Tour (28MAR)
Day 1 Departure from Australia
28MAR2015 (SAT): Depart flight from Sydney, Australia with China Airlines CI56 22:10 to Taiwan.

Day 2 Arrive Taiwan / Sun Moon Lake / Puli / Chiayi (L/D)
29MAR2015 (SUN): On arrival into Taipei International Airport at approx 4:30AM in the morning, you will be met by your friendly Taiwan Holidays & Travel tour guide who will greet you at the Taipei Airport lobby. You will be transfered to Nantou, where Sun Moon Lake is located. It is Taiwan's largest lake with the east side shaped like "Sun", and West side shaped like "Moon", hence the name "Sun Moon Lake". Sightseeing around the area includes: famous Wenwu Temple and Literature Warrior Temple dedicated to Confucius as Master of Pen and to Kuan Ti as Master of Sword, Holy Monk Shrine and Peacock Garden. After touring round Sun Moon Lake, you will be transfered to the "Taiwanese Gourmet Restaurant" to have lunch in Puli, then depart for "Nine Aboriginal Tribes Culture Village" to see the shows and beautiful garden of the theme park and Aboriginal culture village. Tonight you will stay at Chiayi City, there is a night market near your 5 star hotel.
Hotel: Maison de Chine Hotel, Chiayi (5
)

Day 3 Chiayi / Alisan / Kaohsiung (B/L/X)
30MAR2015 (MON): After breakfast, you will depart for the "Eight Wonders of Taiwan - Alisan", which is located at the end of the Alisan Forest Railway. If the weather permits, you will be able to see the eternal sea of clouds and sunrise on Jhushan after an early morning walk through a spectacular landscapes of valleys and trails. Sightseeings around the Alisan National Scenic Area including: Cherry Blossom (Season: 15Mar-20Apr), Sister Lake, Zhaoping Park, Sochun Temple, Old Alisan Tree Site, ... just to name a few. After the experience at Alisan, you will be transferred to Kaohsiung City, where will have the City Tour of Kaohsiung, see the largest industrial harbor- Kaohsiung Harbor in Taiwan, and the second busiest harbor in Asia. In the evening, you will visit "Liuho Night Market", to taste the Taiwanese desserts and snacks. You can then visit the famous "Love River" which is now renowned for its café culture and night tour which are popular among local couples for a romantic night. Tonight you will stay at the brand new 5 star hotel in Kaohsiung City next to Kaohsiung Park and night market.
Hotel: Kaohsiung Intl Plaza Hotel, Kaohsiung (5
)

Day 4 Kaohsiung / Kenting / Taitung (B/L/D)
31MAR2015 (TUE): After breakfast, the tour will depart for Theresa Deng Museum. She was the most popular and influential Taiwanese singer in the world. Today, the highlight for many visit Taiwan is a visit to Kenting National Park, undoubtedly one of the most beautifully reserved natural forest in Taiwan. It is located in south of Taiwan with popular beach bordering on the tropical region of Taiwan where palm tree, banana trees, sugar cane and surfing beach are part of the scene. It's an excellent place for swim, surf, and dive. Other sightseeings will be visited today are the southernmost tip of Taiwan, "Maopitou" (named after the shape of cat-nose-like rock.) The coast of coral reef is worth a visit for land-reforms which strongly affected by wave erosions, efflorescence, and salt-soaking. The natural landscape like wave erosion caves, ditches, and pillars are amazing, sea view here is attractive and very enjoyable. The Oluanpi Light House will also be visited (it is the world's first military equipped light house). We then continue to Taitung via the Scenic Southern Link Highway. Overnight at Taitung and enjoy a relaxing 'water therapy spa" at the 5 star hotel in Taitung.
Hotel: Naruwan Hotel, Taitung (5
)

Day 5 Taitung / East Coast National Scenic Area / Hualien (B/L/D)
1APR2015 (WED): After Breakfast at the hotel, we will drive to "Tainan Aboriginal Beinan Cultural Village" it is the site where the BC civil human evidences have been found. Then we will drive thru the HuaTong Mt Route, where we will stop at: "Butterfly Valley"which is abundance with beautiful landscape and natural environment. It's just the perfect essence to a perfect relaxing vacation and well renowned butterfly sceneries. Here you can enjoy an unique natural experience and amazing comfortable sensation outdoor hot spring and spa in the deluxe Butterfly valley Resort. Tonight you will be overnight at Hualien City.
Hotel: Chateau De Chine Hotel, Hualien (5
)

Day 6 Hualien / Taroko National Park / Taipei (B/L/D)
2APR2015 (THUR): This morning you will depart for Taroko Gorge National Park. The Taroko Gorge is an exceptionally beautiful area of Taiwan. It is the "Seven Wonder of Asia", its narrow raving created by the Liwu River which has cut deep into the mountains of solid marble. A road carved into sheer walls of rock rewinding its way past forested peaks and cliffs towering thousands of feet above it, while hundreds of feet below a river roars past gigantic marble boulders. Stops will be made at Eternal Spring Shrine, Swallow Grotto, Tunnel of Nine Turns, Marble Bridge, Tienshiang and Marble Factory. On our way back to Taipei, we will drive pass the "Chingshuei Cliff" located on the section of the Suao-Hualien Highway that stretches between Heping and Chongde stations, is one of the most spectacular sights on Taiwan's Pacific coast. The cliff is more than 1,000 meters high and drops almost vertically into the sea. The highway snakes along its curving face more than 20 kilometers, with the sheer cliff rising on one side and a sheer drop to the ocean on the other.We will then drive back to Taipei via Su-Hua Highway and Hsuei-Shan Long Tunnel (12.9 kilometers) to arrive Taipei at around 5PM, and then you will be driven to explore the vibrant night life of Taipei, e.g. Taipei 101 Building, Night Markets... etc. Tonight you will start your 3 nights accommodation at the five star hotel accommodation at Howard Plaza Hotel, which is located at the most convenient & popular & busiest shopping district of Taipei City!
Hotel: Howard Plaza Hotel, Taipei (5
)

Day 7 Taipei / Wulai / Chiufen (B/X/X)
3APR2015 (FRI): After breakfast, you will be taking to Wulai, it is famous for hot spring, waterfall, and Aboriginal culture. There is even a cable car to whisk you up to the to top the mountain to have panoramic view of the valley. The "Wulai Old Street" will be visited, where you can taste the many famous Taiwanese gourmet and snacks. After Lunch, we will depart for Yehliu Ocean Park. It is known for its spectacular rock formations, sculptured throughout the ages by wind and sea erosion leaving fascinating pillars, including the famous "Queen's Head" and "Fairy's Shoe". The next stop in the evening will be Chiufen Village, famous for its old mining town's charming characteristics. Many famous Taiwanese movies were shot here. You will be able to see the beautiful sunset when you arrive at the village. Dinner will be a great variety of choices at the village's traditional shops.
Hotel: Howard Plaza Hotel, Taipei (5
)

Day 8 Taipei / Yangmingshan National Park / Taipei City Sightseeing (B/L/X)
4APR2015 (SAT): After breakfast, we will visit Yangmingshan National Park. Other sightseeings for today are: Presidential Building (Pass by), Chiang Kai-Shek Memorial Hall and National Palace Museum (has the largest Chinese art and painting collection - more than 650,000 pieces). Lunch will be held at the famous restaurant - Five Dimes, which was the masterpiece of the artist Ms Hsieh. After lunch, we will visit Martyrs' Shrine. In the evening, you will be treated by the famous Taiwanese foot massage. Tonight you will visit the largest night market in Taiwan, "Shilin Night Market". In the night market, you will able to explore and see all sorts of bargains.
Hotel:Howard Plaza Hotel, Taipei (5
)

Day 9 Taipei / Tokyo, Japan / Asakusa Kanonji Temple / Sumida River Cruise / Tokyo Metro Gove Office (B/X/D)
5APR2015 (SUN): After breakfast, you will be transferred to TPE Intl Airport for CI100 departing at 08:55 forTokyo, Japan. After Lunch on board, you will be met by friendly Japan's tour guide at airport on arrival at 13:05PM. You will be taken to the Asakusa Kannon Temple and Nakamise Shopping Street. Then enjoy a Sumida River cruise, a forty minute boat ride from Asakusa to Hinode Pier on Tokyo Bay. The river was the most important waterway for the development of Tokyo. Late in the afternoon we will visit the famous Bay of Tokyo – Odaiba. Among the attractions of Odaiba are several shopping and entertainment centers, theme parks, museums and the futuristic architecture and city planning. Some of the interesting sightseeing around Odaiba are: Fuji TV Building, Decks Tokyo Beach, Aqua City, Museum of Maritime Science, National Museum of Innovation, telecom Centre, Oedo Onsen Monogatari (hot spring theme park), Palette Town, Venus Fort, Mega Web, Ferris Wheel, Panasonic Centre, Tokyo Big Sight, Odaiba Kahihin Park near Rainbow Bridge. A welcome dinner is set at a local Japanese restaurant for you to taste the real sushi, sashimi, ... etc.
Hotel: Shinakawa Prince Hotel or similar (5
)

Day 10 Hakone / Asinoko Cruise / Owakutani / Kawagutiko / Fuji Visitor Centre (B/L/D)
6APR2015 (MON) After breakfast, we will visit Hakone, which is famous for hot springs, natural beauty and the view of nearby Mt. Fuji. Cherry Blossom Trees along the northern shores of Lake Kawaguchiko provide the magnificent sight of Mt Fuji (tallest and most sacred mountain in Japan) in combination with the lake and cherry blossoms. Two of the best spots are the lakeside promenade around the Kawaguchiko MusicForest andthe small Ubuyagasaki peninsula next to the Kawaguchiko Ohashi Bridge. Owakudani is the area around a crater created during the last eruption of Mount Hakone some 3000 years ago. Today, much of the area is an active volcanic zone where sulfurous fumes, hot springs and hot rivers can be experienced. Additionally, Owakudani has good views of Mt Fuji on clear days. A short walking trail (about ten minutes one way) leads from the ropeway station into the volcanic zone to a number of steam vents and bubbling pools. Here you can purchase eggs, cooked in the naturally hot water, whose shells are blackened by the sulfur and which are said to prolong one's life by seven years. Oshino Hakkai is the name given to the 8 ponds filled with melted snow water that taken more than 80 years to filter through the underground layers of Mt. Fuji. People have valued this water, which they call 'sacred water'. Not only do these ponds boast fine-quality water, but they harmonize wonderfully with the surrounding rustic scenery, and the water of Oshino Hakkai is ranked among the best-quality waters of Japan. Tonight you will be stay at a hot spring hotel in the Mt Fuji area. Soaking in a hot spring is one of the most enjoyable ways to initiate deep healing and rejuvenation of body, mind and spirit.
Hotel: Yatsugatake Royal Hotel or similar (5
)

Day 11 Tateyama Korobe Gorge (B/L/D)
7APR2015 (TUE) After breakfast, we will depart for one of the most amazing natural landscape in Japan, Tateyama Korobe Gorge. The steep cliffs of Kurobe Gorge beckons nature lovers to enjoy its breathtaking scenery. This once isolated region now offers a variety of thrilling sights for adventure seekers. An exciting 80 minute train ride between Unazuki Hot Spring and Keyakidaira pierces 41 tunnels and spans 21 bridges. Atobikibashi Bridge with an awesome 60 meter drop, is also worth visiting. The gorge is noted for its unexplored hot springs, but Unazuki Onsen, at the start of the train trip, offers the finest thermal waters in Toyama Prefecture.
Hotel: Tonami Royal Hotel or similar (4
)

Day 12 Kanazawa / Kenrokuen / Shirakawago / Praying Village / Takayama Jinya / Old Town (B/L/D)
8APR2015 (WED) This morning we will travel to Kanazawa and visit Kenrokuen, which is justifiably classified as one of Japan's "three most beautiful landscape gardens" alongside Mito's Kairakuen and Okayama's Korakuen. The name Kenrokuen literally means "Garden of the Six Sublimities", referring to spaciousness, seclusion, artificiality, antiquity, abundant water and broad views, which according to Chinese landscape theory are the six essential attributes that make up a perfect garden. We will travel to Shirakawago, a small village that isworld heritage listed. It is located in the mountains beside a prestine river. You will see the thatched roofed village by foot nad local traditional Japanese ricepaper workshop. It is also where the Praying Village is located. These villages are famous for traditional home-zukuri gassho. Takayama Jinya was the government office set up by the government of Edo to directly control the Hida region。As for the buildings, you can see that all of their roofs are made of wooden shingles. We will proceed to the Old Town to see the historical streets of the area. Model-zukuri Gassho house, or "construction praying hands" is characterized by a sloping roof form and symbolizes the hands of people who are praying. The design of this house are very strong and has a unique roof materials that maintain the robustness of the building because this village will be covered with a very thick snow in winter. Home village of Shirakawa-go is very large, with 3 to 4 levels below the roof is very low, so a place big enough for one family.A traditional home in Shirakawa-go called Gassho-zukuri.
Hotel: Hida Hotel or similar (4
)

Day 13 Morning Market / Gujyouhatiban / Hikone Castle / Genkyu Garden / Biwako / Osaka (B/L/D)
9APR2015 (THURS) This morning we will visit the Takayama's Jinya Morning Market, where most stands sell local crafts and farm products such as vegetables, pickles and flowers.Gujo Hachiman is a riverside town in Gifu Prefecture, known for its pristine waterways and its distinctive summer dance festival. The town was founded in the 16th century following the construction of Hachiman Castle. Then we will proceed to the Hikone Castle. Today Hikone Castle remains one of the oldest original-construction castles in Japan. The main keep of Hikone Castle was designated aNational Treasure. Located on the northeastern side of the Hikone Castle, Genkyuen (Genkyu Garden) is a former Daimyo garden made in the Chisen-kaiyu style. On a vast 28,000-square-meter land, it was built based on the concept of replacing China's Eight Views of the Xiao and Xiang Rivers with Eight Views of Omi. Using the Hikone Castle as Shakkei (borrowed landscape), beautiful seasonal views can be enjoyed such as cherry blossoms in spring, irises and lotuses in summer, and crimson foliage in autumn. Thereafter, transfer to Lake Biwa, the largest freshh water lake in Japan, for photos. In the evening, enjoy the (Onsen) hot spring bath in your hotel.
Hotel: Rihga Royal Hotel or similar (5
)

Day 14 Osaka Castle Park / Sinsaibasi / KIX Airport / via Taipei / Sydney (B)
10APR2015(FRI) Osaka Castle built in 1583, with a five-layer Dijon as its core, on a lawn park that stretches for about 60,000 square meters. During the cherry blossom season in the spring, this park is especially crowded with Hanami (cherry blossom viewing) crowd to see over 4,000 cherry trees planted in the park. Osaka's north gate, Umeda, has a gigantic stretch of underground mall that h houses many restaurants, fashion and sundry goods stores. In contrast to Kita with Umeda as its core, Minami is an area with core cities Namba, a popular business and shopping district, and Dotonbori with many restaurants on both sides of Dontonbori-gawa River. In recent years, the development of Osaka's new showplace, the waterfront, is taking place. Tenpo-zan Harbour Village, which has 112 meter-high ferries-wheel, shopping mall and Suntory Museum, a complex of culture facilities, and ATC (Asia-Pacific Trade Centre), Japan's largest outlet mall, are also poplar. We will visit the largest shopping district in Osaka this evening, Shinsaibasi, where many boutiques and specialty shops are gathered. The Shinsaibashi has developed from the arcaded streets called Shinsaibashi Shopping Street. This district has a row of large size department stores and reasonably priced shops. The Suomachi-suji Street offers an elegant atmosphere with stone paved sidewalks with British style street-lamps and buildings. The area is nicknamed European Village. The Western area of Shinsaibasi is nicknamed American Village and its symbol is the walls painted with unique illustrations.About 5:00PM in the afternoon, you will be transferred to the Osaka Kansai Airport for flight back to Australia via Taipei. 

Day 15 - Arrive Sydney, Australia
11APR2015 (Sat):The flight will arrive Sydney approximately at 11:20AM.

Images of Our Hotels on Tour:

| | |
| --- | --- |
| Rihga Royal Hotel, Kyoto | Hida Hotel |
| Tonami Royal Hotel | Tokyo Dome Hotel |
| Yatugatake Royal Hotel | |
| | |
| --- | --- |
| Maison de Chine Hotel, Chiayi | Plaza Intl Hotel, Kaohsiung (5) |
| Naruwan Hotel, Taitung (5) | Chateau De Chine Hotel, Hualien |
| Howard Plaza Hotel, Taipei (5) | China Airlines |
To Book or Enquire
Please call us now on +612 9267 1308.
Toll Free: 1300 TAIPEI (1300 824 734)
Alternatively, you can enquire with us by clicking the button below.
Price guide
Taiwan & Japan Cherry Blossom 15 Days Tour


Tour Code: TWJPG15D

Departure Date: 28MAR2015

Adult Price
Child Price*
$4580


$3780

$3480
$3180
Single Room Supplement: $1500

*Child price $ is for child between 2-12 yr old to share bed with existing bedding (sharing with 2 adults)
*Child between 2-12 yr old to have a bed (share room with 1-2 audlts), is $ per child.

Printable English Itinerary click here:
Taiwan & Japan Cherry Blossom 15 Days Tour

Return international economy airfare with China Airlines
12 Nights hotel accommodation (4-5 star hotels)
Return Airport / Hotel Transfers
Meals as specified
Admission and Entrance fees
English (& Mandarin) speaking tour guide in Taiwan
English speaking tour guide in Japan
Tour Insurance
BONUS Inclusions
FREE Taiwanese Foot Message
FREE Taiwanese Hot Spring
FREE Hot Spring in Japan
FREE Japanese culture festival

Exclusions
Airport & Government Taxes (Approx min $450 p.p.)
Passports & Visa (if applicable)
Taiwan: Tips min. A$7 p.p. per day x 8 days = A$56 (NT$1600)
Japan: Tips min A$12 p.p. per day x 6 days = A$72 (YEN$7000)
Drinks & Food not mentioned in your itinerary
All other items of a personal nature.
Remark

All prices are in AUD, and based on

PER PERSON TWIN SHARE

. Prices are indicative only and are subject to change at anytime due to currency fluctuations.
During Public Holidays or Special Events surcharges may apply. Please always check with our consultants for more details.
Child Price is available from 2-11 years old (inclusive) with bed & meal, but must sharing room with 2 Adults or would be charged same rate as Adults.

Child who is under 2 years old (no bed & no meal) we would charge 10% of adults price.

Minimum 16 passengers per group is required.
B= Breakfast, L=Lunch. D=Dinner

Chinese Itinerary click here. 中文行程
台灣日本賞櫻15日豪華美食團
飯店介紹

Images of the Japan Tour:
Mt Fuji


Nagoya Castle


Itukushima Temple, Miyama


Kourakuen, Okayama


Biwako


Genkyu Garden

Takayama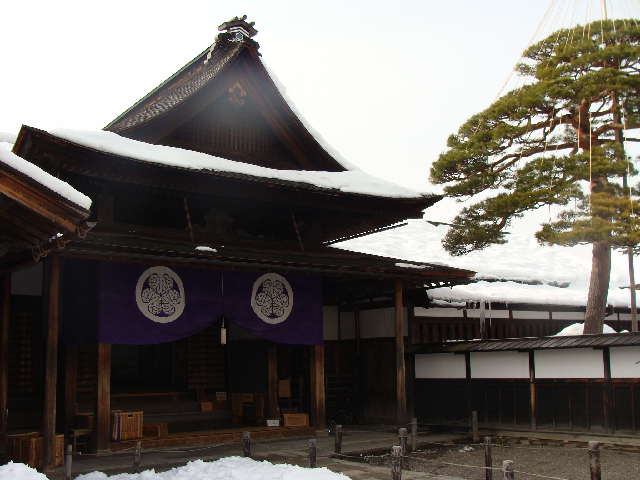 Praying Village, Shirakawago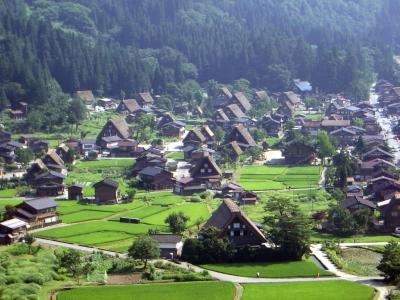 Asinoko Cruise, Hakone



Asakusa Kanonji Temple


Meiji Shrine


Sumida River Cruise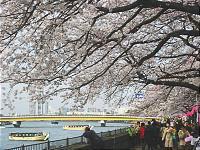 Tours in Taiwan:
Ximending, Taipei


Taipei 101


Sun Moon Lake


Alishan