2014 Japan Highlight 8 Days Tour
Day 1 - Departure from Australia
25Sep 2014 (Thu):
Depart flight from Sydney, Australia with
China Airlines
CI52 22:10 to Japan via Taiwan
.
Day 2 - Taipei / Osaka, Japan / Kyoto (D)
26Sep 2014 (Fri): After breakfast on flight, you will arrive TPE Intl Airport around 5:55. Then transit for Osaka, Japan. On arrival into Osaka Kansai Airport, you will be met by friendly local tour guide. You will have dinner at Sinsaibashi, the largest shopping district in Osaka. The Shinsaibashi has developed from the arcaded streets called Sinsaibashi Shopping Street. This district has a row of large size department stores and reasonably priced shops. The Suomachi-suji Street offers an elegant atmosphere with stone paved sidewalks with British style street-lamps and buildings. The area is nicknamed European Village. The Western area of Sinsaibasi is nicknamed American Village and its symbol is the walls painted with unique illustrations. Overnight stay at Kyoto.
Hotel: Rihga Royal Hotel, Kyoto or similar (5
)

Day 3 - Kyoto / Kinkakuji / Kiyomizu Temple / Biwako / Shirakawago / Praying Village (B/L/D)
27Sep 2014 (Sat): After breakfast, we will depart for Kinkakuji (Golden Pavilion Temple), which is officially called Rokuonji (Deer Garden Temple). Belonging to the Rinzai-Shokokuji sect, this temple stands in a scenic area at the foot of the northern mountain of the mountain range extending in a northwestern direction in Kyoto's basin with Mt. Kinugasa to the west and the left Daimonji mountain in the back.Kiyomizu Temple, famous for the expression "the stage at Kiyomizu," was opened in 778 by the monk Jonin who was visiting this region. Since the old days, the temple has been known for its beautiful cherry blossoms and crimson foliage. It is illuminated during the seasons of spring and autumn, allowing special nighttime visits. The temple is crowded all year long with many worshippers. Thereafter, transfer to Lake Biwa (Biwako), the largest lake in Japan with the size of a 670 km2. Many breathtaking views can be seen around the Lake Biwa. The "Biwako Hakkei," eight places of scenic beauty around Lake Biwa, was established to widely introduce the fine scenery around this lake. We then travel to Shirakawago, a small village that is world heritage listed. It is located in the mountains beside a pristine river. You will see the thatched roofed village by foot and local traditional Japanese ricepaper workshop. It is also where the Praying Village is located. These villages are famous for traditional home-zukuri gassho. Model-zukuri Gassho house, or "construction praying hands" is characterized by a sloping roof form and symbolizes the hands of people who are praying. The design of this house is very strong and has a unique roof material that maintains the robustness of the building because this village will be covered with a very thick snow in winter.
Hotel: Hida Hotel or similar (4
)

Day 4 - Takayama Jinya Morning Market / Old Town / Kanazawa / Kenrokuen (B/L/D)
28Sep 2014 (Sun):This morning we will visit the Takayama Jinya Morning Market, where most stands sell local crafts and farm products such as vegetables, pickles and flowers. We will proceed to the Old Town to see the historical streets of the area. Then travel to Kanazawa and visit Kenrokuen, which is justifiably classified as one of Japan's "three most beautiful landscape gardens" alongside Mito's Kairakuen and Okayama's Korakuen. The name Kenrokuen literally means "Garden of the Six Sublimities", referring to spaciousness, seclusion, artificiality, antiquity, abundant water and broad views, which according to Chinese landscape theory are the six essential attributes that make up a perfect garden.
Hotel: Tonami Hotel or similar (4
)

Day 5 - Tateyama Korobe Gorge (B/L/D)
29Sep 2014 (Mon):After breakfast, we will depart for one of the most amazing natural landscape in Japan, Tateyama Korobe Gorge. The steep cliffs of Korobe Gorge beckon nature lovers to enjoy its breathtaking scenery. This once isolated region now offers a variety of thrilling sights for adventure seekers. An exciting 80 minute train ride between Unazuki Hot Spring and Keyakidaira pierces 41 tunnels and spans 21 bridges. Atobikibashi Bridge with an awesome 60 meter drop is also worth visiting. The gorge is noted for its unexplored hot springs, but Unazuki Onsen, at the start of the train trip, offers the finest thermal waters in Toyama Prefecture.
Hotel: Yatugatake Royal Hotel, Takayama or similar (4
)

Day 6 - Kawagutiko / Mt Fuji / Osinohakkai / Asakusa Kanonji Temple / Sumida River Cruise / Odaiba (B/L/D)
30Sep 2014 (Tue): After breakfast, we will travel to Lake Kawagutiko, has the panoramic view of the ultimate Japan symbol - Mt. Fuji. Two of the best spots are the lakeside promenade around theKawagutiko Music Forest and the small Ubuyagasaki peninsula next to the Kawagutiko Ohashi Bridge. Oshino Hakkai is the name given to the 8 ponds filled with melted snow water that taken more than 80 years to filter through the underground layers of Mt. Fuji. Then we will drive to Tokyo and visit Asakusa Kannon and Nakamise Shopping Street. Later enjoy a Sumida River cruise from Asakusa toOdaiba.
Hotel: Tokyo Dome Hotel or similar (5
)

Day 7 - Time at Leisure / Tokyo Narita Airport / Taipei Airport / Sydney, Australia (B/L/D)
1OCT 2014 (Wed):After breakfast, you will have leisure time to explore the vibrant city of Tokyo. Tokyo is a shopaholic's heaven. You can find all kinds of Japanese things at one shopping district. Roppongi isfamous as to the rich Roppongi Hills area and an active nightclubs scene. Many foreign embassies are located in Roppongi, and the nightlife is popular with locals and foreigners alike. Midtown Tower is a mixture of shopping centre and office buildings in a complex in Roppongi area, which also has Tokyo's tallest office building. Almost every locality in Japan has its own variation of ramen, from the tonkotsu(pork bone broth) ramen of Kyushu to the miso ramen of Hokkaido. You will have the opportunity to taste Tokyo's famous ramen at your own expense for lunch today. You can go to Akihabara (famous for electrical, computers and cameras). The Imperial Palace is the residence of the Emperor, and while in the middle of the city, maintains an environment of abundant greenery. The Edo Shogunate's Edo Castle was made the Emperor's residence in 1868, when the Emperor Meiji moved from Kyoto. About 16:00PM in the afternoon, you will be transferred to the Narita Airport for flight (CI17 18:50-21:50 NRT-TPE & CI51 23:00-11:20 TPE-SYD) back to Australia via Taipei.

Day 8 - Arrive Sydney, Australia
2OCT 2014 (Thu):The flight will arrive Sydney approximately at 11:20AM.

To Book or Enquire
Please call us now on +612 9267 1308.
Toll Free: 1300 TAIPEI (1300 824 734)
Alternatively, you can enquire with us by clicking the button below.
Price guide
Japan Highlight
in 8 Days Tour

Tour Code: JPG25SEP
(English Speaking)
Departure Date:
25SEP2014
CI 52 SYD-TPE 22:10-05:55
CI 156 TPE-KIX 08:30-12:00
Adult Price
Child Price*
$2780
$2280
Single Room Supplement: $720

*Child price $2280 is for child between 2-12 yr old to share bed with existing bedding (sharing with 2 adults)
Click here for English printable Itinerary

Inclusions
Return international economy airfare with China Airlines
5 Nights hotel accommodation (4-5 star hotels)
Return Airport / Hotel Transfers
Meals as specified
Admission and Entrance fees
English & Mandarin speaking tour guide in Japan
Tour Insurance
BONUS Inclusions
FREE Hot Spring in Japan
FREE Japanese culture festival

Exclusions
Airport & Government Taxes (Approx min $420 p.p.)
Passports & Visa (if applicable)
Japan: Tips min A$12 p.p. per day x 6 days = A$72 (YEN$6000)
Drinks & Food not mentioned in your itinerary
All other items of a personal nature.
Remark

All prices are in AUD, and based on

PER PERSON TWIN SHARE

. Prices are indicative only and are subject to change at anytime due to currency fluctuations.
During Public Holidays or Special Events surcharges may apply. Please always check with our consultants for more details.
Child Price is available from 2-11 years old (inclusive) with bed & meal, but must sharing room with 2 Adults or would be charged same rate as Adults.

Child who is under 2 years old (no bed & no meal) we would charge 10% of adults price.

Minimum 16 passengers per group is required.
B= Breakfast, L=Lunch. D=Dinner

Chinese Itinerary click here.中文行程
Images of the Japan Tour:
Cheery Blossom at Mt Fuji


Kinkakuji Golden Pavillion


Itukushima Temple, Miyama


Kourakuen, Okayama


Biwako


Genkyu Garden


Takayama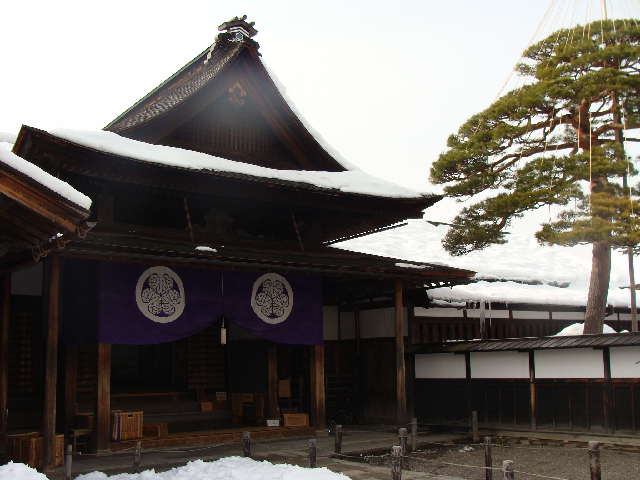 Praying Village, Shirakawago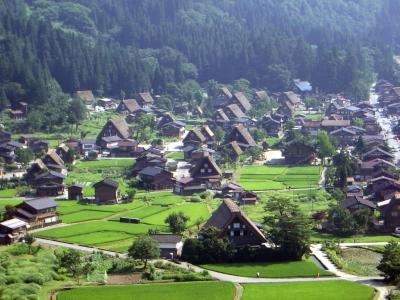 Tateyama Kurobe Gorge


Asinoko Cruise, Hakone



Asakusa Kanonji Temple


Meiji Shrine


Sumida River Cruise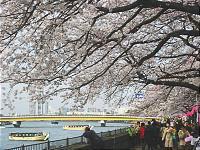 Japanese Ramen